'Fall' is Coming…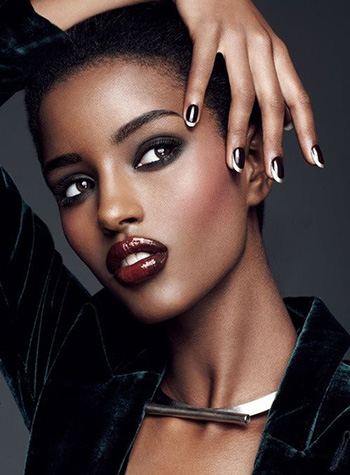 Here in the Caribbean, there's either hot sun or pouring rain but no fall. Never the less, with Halloween looming, it's still the time for vampy lips, smokey eyes and deadly nails plus, as an extra bonus this season nudes are super trendy as well since they pair perfectly with dark colors.­
and Wonderful World has you covered!
TIP!
You don't have to sport both a dark eye and lip look together ­ you can (and should) mix and match! Try pairing smokey eyes with a nude lip or vice versa. As for cheeks, rusty/burnt oranges,browns and plums are perfect ­ and don't forget to add some highlight on these cheekbones or be brave and try matte for an intense look.
Awesome lip colors I suggest are:
Milani: Sangria, Black Cherry, Double Expresso, Chocolate Berries, Nude Creme and Rose Femme.
La Colors: Vampy, Merlot, Bordeax, Rebel, Radient and Coffee. Pair these dark lips with the coveted La Girl NUDE palette to complete a fabulous and trendy look.
Oh and don't forget your nails! China Glaze's The Great Outdoors collection has a great variety of dark greens and, reds, buttery nudes, frosts and glitters to compliment your new look. Looking for a more pocket friendly option? Wonderful World also carries great affordable ranges such as Kleancolor, La Girl, La Colors and Jordana, all of which are chock full of dark and deadly or gorgeous nude shades
EXTRA TIP! Add a top coat such as Seche Vite for a glossy shine, or a try one of the many matte options for a smooth velvety finish.