Get the perfect Lashes with Red Cherry
Blog Post
Shaina Brown
Glam those eyes with Red Cherry Lashes!
Picking the perfect pair of lashes is like choosing the best suitable
shape wear for that super sassy dress.
This Holiday season, do your eye-makeup justice and dress her in
the lash of her dreams (LOLOL!!)
Thankfully Red Cherry lashes will make that dream come true!!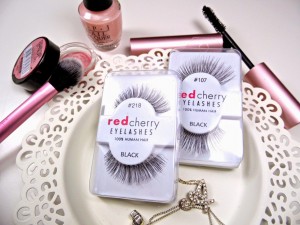 Go
to any Wonderful World Branch and look for the red, white and
black display! It shows you the best type of lash, that is suitable to
your eye shape! Isnt that wonderful?!
Know what lash look you want? Here are a few Red Cherry lashes
you can look for when next you shop!
Natural Look: #82, #747M, #73, #601 and #501 have less
thickness and volume to instantly elongate your lashes and
accentuate your eyes.
Full and Thick: #01, #100, #101, #102 which all have a fuller lashes
to add volume to your eye makeup look for a special occasion.
Longer Lashes: #601, #68, #42, #38 to enhance the shape of your
eyes and add length.
Choose from humble wispies to romantic dramatic!
Not sure which lash to choose? Ask any of our cosmetic CSRs and
they will be more than willing to help.