Testimony- Dara Ann Mentor
Current Position: Branch Manager
LOVE what you do ..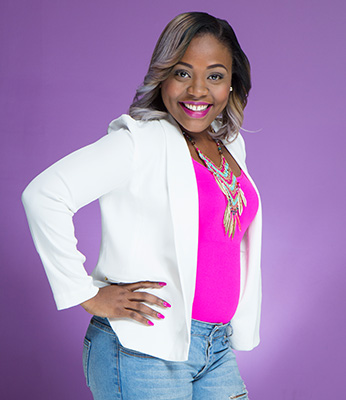 I choose to apply to wonderful world in 2011 because I possesses a genuine love and passion for cosmetics and merchandising. I dropped of my resume at Wonderful World Ltd Golder Doors Plaza branch on the 02nd September, 2011, the Manager opted to interview me on the spot. At the end of the interview much to my delight she informed me that I would be starting next Monday at the Frederick Street Branch.
I must say working at #23 Frederick Street, I had born leaders to look up to whom possessed wealth of experience and love for their job. I started as a CSR and through hard work and passion I was recognized and was promoted to Assistant Branch Manager and now I am managing my own Branch.
I think waking up each morning with enthusiasm to do my best in satisfying my customers; knowing that I am educating women on how they can look and feel  awesome about themselves; is what drives me, this along with my genuine love for my job.
Working in such a highly recognized establishment such as Wonderful World Ltd takes hard work and dedication.. I can guarantee that in the long run it pays off. Anyone seeking employment at Wonderful World Ltd must know that this company offers a vast amount of opportunities to its employees to excel within the business.
I love the fact that we have a family unit at work, a home away from home, which makes the day even more pleasurable. Bring sales to my customers and encouraging my girls to do the same means the world to me. Helping women feel beautiful about themselves with the products Wonderful World offers making them return again and again. I know for sure that there is no store that offers the experience we give at Wonderful World Ltd.
If anyone had told me three or four years ago I would be a manager at Wonderful World I would have laughed in disbelief. Loving what you do opens doors you may have never thought could be opened.
I am truly thankful for the opportunity I have been given working with Wonderful World Ltd .