Testimony – Nekeisha Raymond
Current Position: Merchandising Manager
A true story – do what you love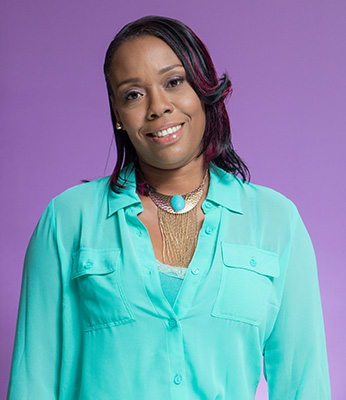 I was a Regular Customer of Wonderful World Ltd, as I always had an interest in Fashion Jewelry, Bras, handbags etc.  Every time I visited a branch I would feats my eyes on the lovely accessories all the while fantasizing about what it would be like to be an employee of this Company. I often wondered that if I got this opportunity would I save or spend my entire salary.
One day while entering the Frederick Street Branch, I saw a vacancy sign on the door, I was elated and decided to request further information. I was called for an interview the very next day, the Manager who had interviewed me at the time was Elizabeth Ragoo, she was impresses with how I was so overjoyed about the opportunity to get the job, and she hired me on the Spot.  Finally I was a Customer Service Representative of Wonderful World Ltd!
My first day. It was a Wonderful day indeed … anxiety overflowed my heart as I was living my dream come true. I was familiarized in a wink of an eye with my tasks. I always believe in loving what you do..As it becomes easy to do. Over the months my talent and skill grew, I worked alongside the Assistant Manager, Ms. Natalie Trim, as we had a similar gift or as some would say the art of organizing and presenting goods in attractive displays, creating seasonal looks and making products more appealing to the customer appealing for Sale. Natalie always motivated me not to give up even if things seem tuff continue looking forward to your goal.
After a year I was promoted from a CSR to Cashier… This position was not to my liking and was so not me. Eventually my talents manifested into me being offered the position of instore Visual Merchandiser. Through my hard work and dedication I built a strong relationship with my boss Mrs. Sonja Gonsalves. She inspired me through her warmth not failing to mention her courageous and diligence, she is such a positive energy and my motivation.
In the year 2010 I was offered Lead Merchandiser … and today I have been working with the Company 9 years now and  I am currently Managing my own roaming team of 9  Merchandisers and  it continues to grow.
I have learnt that life is a journey of growth and we have a purpose to fulfill in life.  God grants us all wisdom, it is we choose to be wise.  I always motivate and train my staff, as I was trained, to their best all times, think constructive, keep positive, honest caring truth full and ambitious.