LA Colors:
All you'll ever need, at a price you just can't resist! Proudly cruelty-free!
Since 1985, Beauty 21 Cosmetics, Inc., has taken pride in offering the highest quality products at the most affordable price. The L.A. COLORS® line targets the diverse beauty needs of women of every demographic around the world.
Beauty 21 Cosmetics, Inc., and LA. COLORS® have been making superior cosmetics establishing a name in beauty industries all around the world.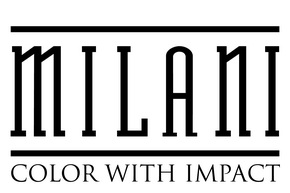 Milani:
Milani is designed for women who love to wear color. Their products allow women to explore and push their boundaries. Milani's easy to use, high-end products, trend-setting and timeless colors are designed for the customer with unique needs.

City Color:
City Color Cosmetics is a full range beauty company committed to offering premier quality, affordably priced cosmetics. Drawing our inspiration from the hues and shades of global cities, we aim to provide professionals, artists and consumers alike with the tools to transform dreams into reality. City Color Cosmetics combines cutting edge innovation, highly pigmented formulas, and on-trend collections without compromising quality. Since our brand launch in February 2011, City Color Cosmetics has strived to deliver luxury-level product at a fraction of the price. City Color Cosmetics' mission is to equip the world with beauty staples and daily essentials to bring out the brilliance of every girl in every city everyday.
LA Girl:        
L.A. Girl Cosmetics targets the diverse beauty needs of women around the world.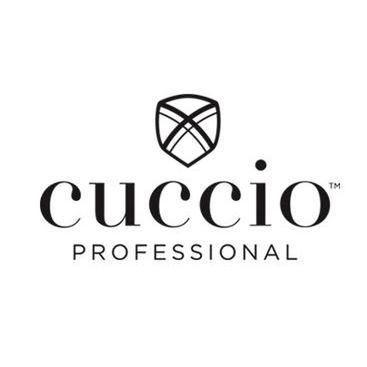 Cuccio:
Mr. Anthony Cuccio, Founder, President, CEO and Roberta Cuccio, Senior Vice President, COO of Star Nail International based in Valencia, California are true visionaries and trendsetters in the beauty industry today. The entreprenurial couple literally built their business out of a suitcase of cosmetics in 1981 on Venice Beach, California. The business has grown into a multi-million dollar global corporation making the firm the largest nail and beauty product manufacturer in the world In 1986, Star Nail achieved the ultimate recognition making INC. 500 and making "Entrepreneur of the Year"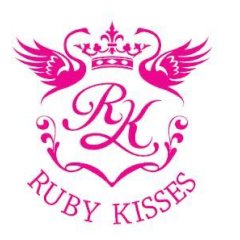 Ruby Kisses:
Ruby Kisses was born from the love of beauty, makeup and trending pop culture! Ruby Kisses passion lies in not only enhancing a woman's individual appearance, but to deliver quality products at affordable prices.
They take great pride in being able to provide a wide range of colors cosmetics to women of all shades and ethnicities.
Show yourself some love.
Embrace your individuality.
Be Undeniably You.
Kiss:
Beauty, uncomplicated & totally affordable! DIY & love your look– professional quality KISS New York Pro makeup brings out the best in you!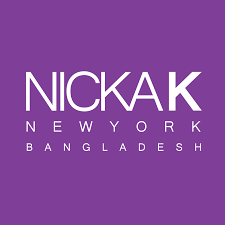 Nicka K:
Founded in the heart of New York City in 1995, Nicka K New York was built on the premise that beautiful, premium makeup should be an essential, attainable part of every woman's daily life. We set out to create professional-level makeup that was not only high quality but also affordable – proving that the best makeup is not always necessarily the most expensive.
Since our inception more than two decades ago, Nicka K New York has steadily progressed, expanding to offer not just makeup but also styling tools, accessories and now, K-Beauty skincare. Already a prominent exporter to Canada, Mexico, Venezuela, Panama, Australia, Nigeria, India, Kenya, the Dominican Republic and Puerto Rico, Nicka K is dedicated to pursuing further growth and building strong, lasting relationships with some of the leading retail chains and pharmaceutical stores globally.
No matter how much we expand, our primary commitment is – and always will be – to ensure customer satisfaction. Throughout the years, we have become known for our consistent, dependable service, and we work tirelessly to enhance and guarantee the quality of our products. Even in the midst of heavy competition, Nicka K New York remains unsurpassed, offering the best quality, value, and variety available today.
Cala:
CALA proudly offers a unique variety of beauty essentials bringing you an eclectic selection of premium natural skincare, cosmetic tools, personal care items, bath and spa essentials, and hair tools. Name a beauty concern and we have just the on-trend solution!
Dedicated to keeping all of our products cruelty-free, we never test on animals. Plus, our premium natural skincare line strictly boasts ethically-sourced, powerful botanicals that deliver visible results! Established in 1982 — with a global presence in over 100 countries around the world — our products and formulations are expertly developed by our acclaimed manufacturers and lab technicians always ensuring top-notch quality.
We are your trusted source for Korean beauty products at a drugstore value you will love. Make superior self-care a part of your daily routine with CALA!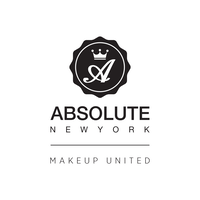 Absolute New York:
DISCOVER BEAUTY WITH AN URBAN EDGE.
We take a youthful approach to modern beauty, while staying true to our backbone ideal – beauty is essential & should be accessible to everyone everywhere.
We aim to provide an extensive array of contemporary, professional product lines that offer both trendy and classic necessities. Our teams constantly analyze the latest trends from international beauty meccas such as South Korea and Japan, to source superior product development techniques – merging these innovations with our trademark NYC edge and market finesse.
The end result? Expertly designed, one-of-a-kind offerings that appeal to an incredibly wide range of consumers worldwide.
Nail Polish
If you love nails, we love you! Wonderful World is your premier source for nail polish in the latest colors and formulas from top brands like China Glaze, Orly, Kiss, Color Club and more!

China Glaze
Long-wearing, beautifully-shiny, fashion-forward, carcinogenic-free, celeb-fave, manicurist's best friend, loving and living in colour.

Orly
A Star is Born  Created to honor the legacy of Jeff Pink, ORLY's 2013 advertising campaign tells the story of how it all began. "It all started with Pink" celebrates Jeff's colorful career and the role that he has played in shaping the professional nail care industry. In 1975, Jeff Pink created a natural nail look to help screen actresses speed up the time between wardrobe changes. Simple, classic and feminine, this time-saving manicure accentuated the nails without ever upstaging the outfit. Stylists and starlets loved the new look that quickly spread through the fashion world. Once it hit the runways of Paris Jeff knew he had the perfect name… the French Manicure!
Then came treatments, lacquers, more lacquers and the very first better-for-your-nails gel. And of course we have to mention all the color, shimmer, sparkle and shine. It all started with Jeff Pink almost 4o years ago and his unwavering commitment to the industry promises many colorful years ahead.What better way to commemorate Jeff's legacy than to commission a portrait created using ORLY nail lacquer colors. Selected for her exuberant use of color, we chose world-renowned artist, Francoise Nielly to create the original oil painting that would be used in the campaign. Francoise mixed her own pigments to match popular ORLY nail lacquer shades. The finished portrait of Jeff will be unveiled at a special event at Cosmoprof Las Vegas in July.

KISS
KISS is a global beauty company that helps you bring the salon home. Kiss is the world's largest manufacturer and distributor of professional quality nail products. The company originated in the lucrative beauty supply market. As the popularity of the products soared, distribution was quickly expanded to the mass-market arena from Walgreens to WalMart. Capitalizing on this success, Kiss became the first company to bring quality, professional nail care directly to the consumer, creating easy-to-use, all-in-one kits so she can achieve Salon Results at home. Today, the Kiss line of products has expanded to include nail care, nail jewelry, nail art, and manicure & pedicure tools. Each of these quality products originated from Kiss's innovative thinking and vast salon experience.
To attract an untapped segment of the nail-care market, Kiss launched a second brand called Broadway Nails. This revolutionary brand was the first to allow women to achieve salon-like manicures at home, quickly and easily. All kits contain easy, glue-on, full cover nails that make getting a salon-like manicure at home easy for any consumer.
Kiss' success expanded around the globe as more and more retailers found the innovation and quality offered was like no other brand. Retailers like Boots UK, Sephora France, AS Watson Hong Kong and London Drugs in Canada continue to drive growth. Today, Kiss and Broadway Nails brands are available in over 90 countries worldwide.

Color Club
Color Club nail lacquers were initially created for salon and industry professionals, quickly becoming a favorite for nail techs and nail artists everywhere.  Today, the trendy lacquers are now available to the public, which means you can get the most innovative and fashionable shades on your own time.  From the boldest neons to the most radiant holographics, Color Club nail lacquers come in every shade under the sun.